SOMARA is the proud owner / operator of the Multicat ZOUTI, a unique equipment in the South Caribbean.
The Multicat ZOUTI is part of SOMARA's emergency response plan and, because of its very shallow draft (0.60 meter), its crane (of 80 tons/ meter capacity), its retractable hydraulic engines, its anchoring facilities (two spuds of 16 meters each), its deck space (of 50 m2 covered by Azobe wood matting), ZOUTI is a multi-purpose vessel, that can be used for numerous missions, such as:
Cable or pipe laying;
Wrecks removal
Cargo or pollutants lightering operations
Garbage removal
Sludge removal
etc..
In addition, the vessel can operate SOMARA's own equipment consisting of pumps (including one DOP pump of 600 CBM capacity per hour) and heavy duty generator (of 440 kVA) which can be used for dredging, salvage or antipollution operations.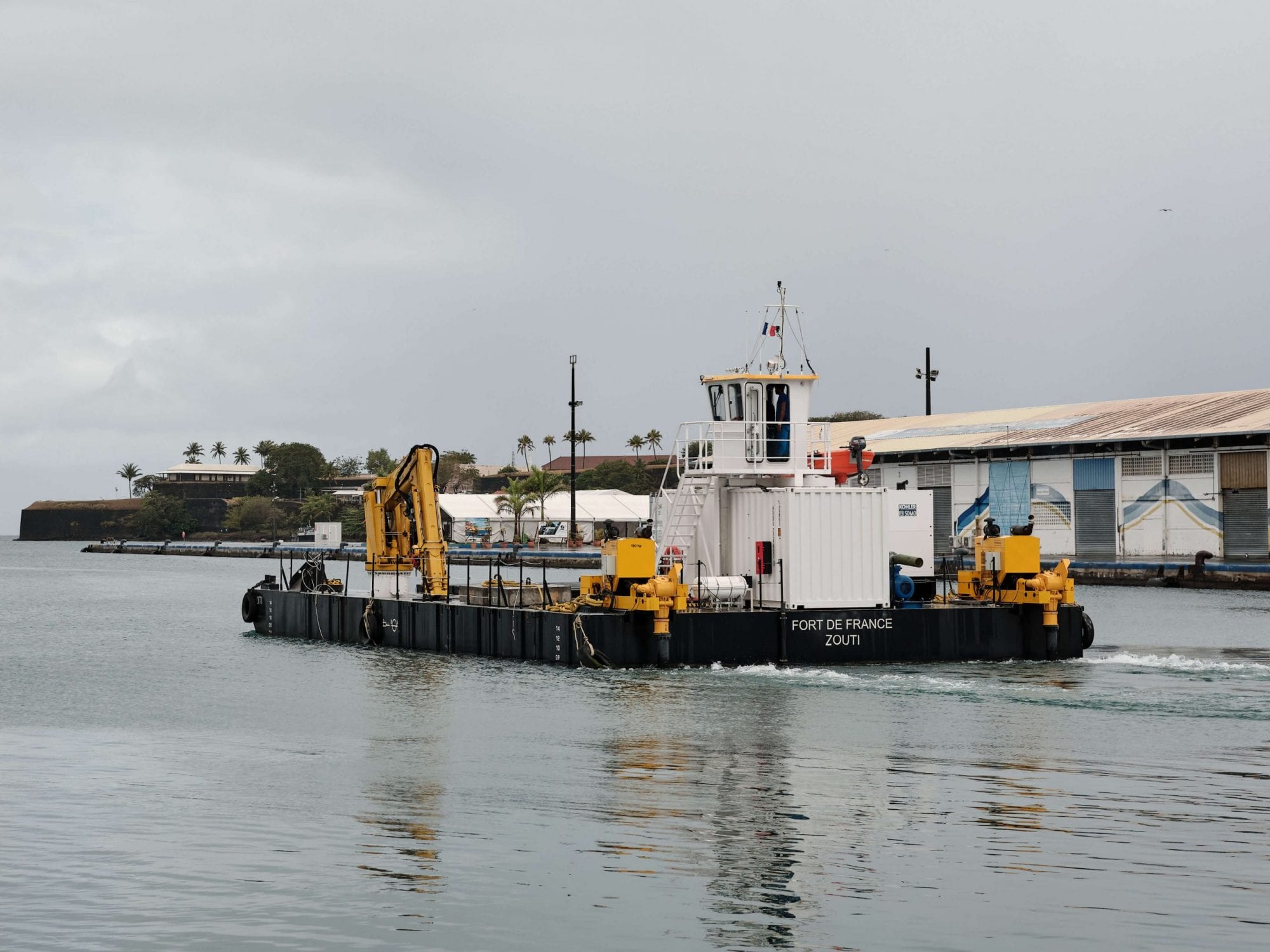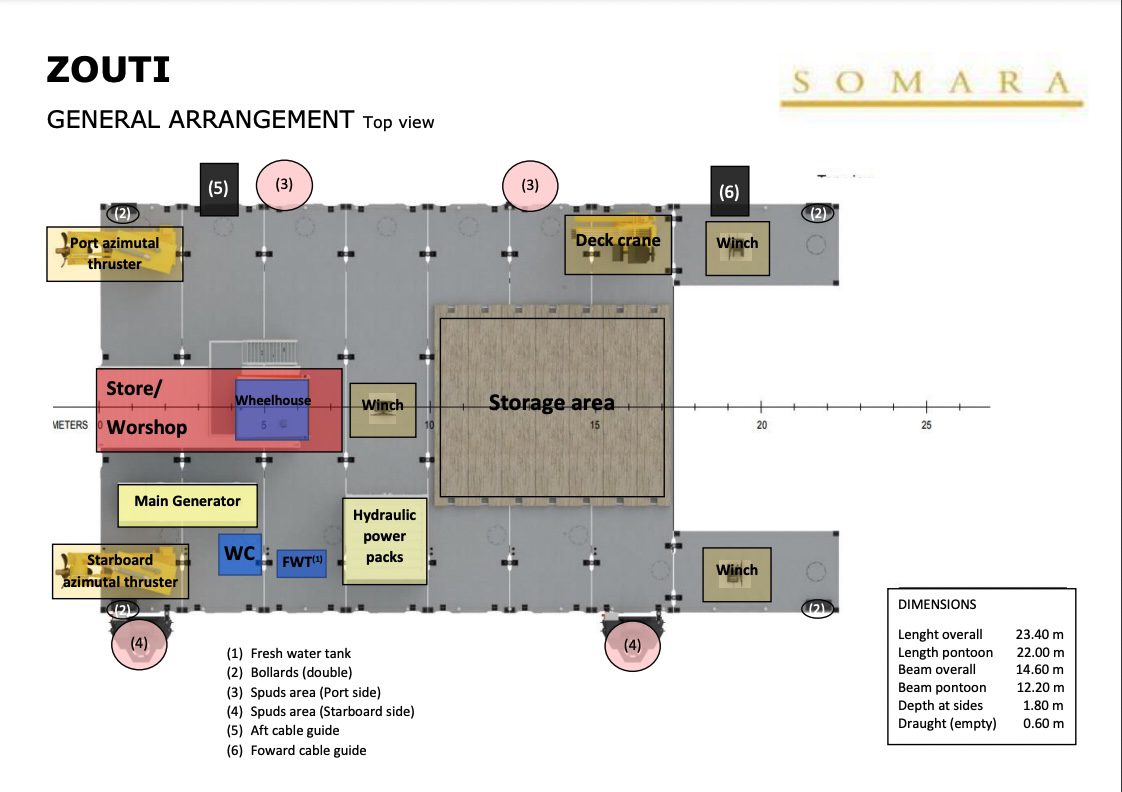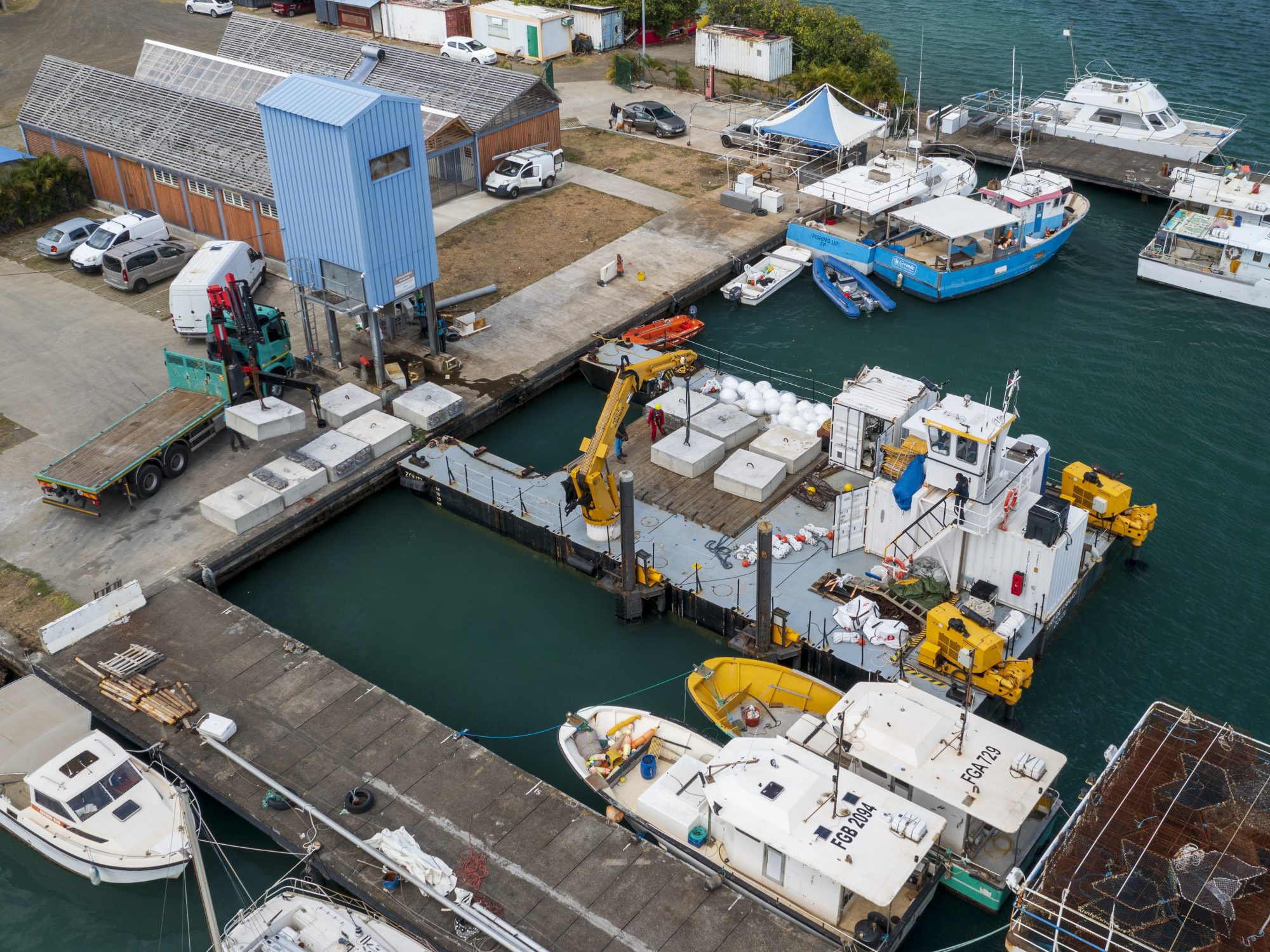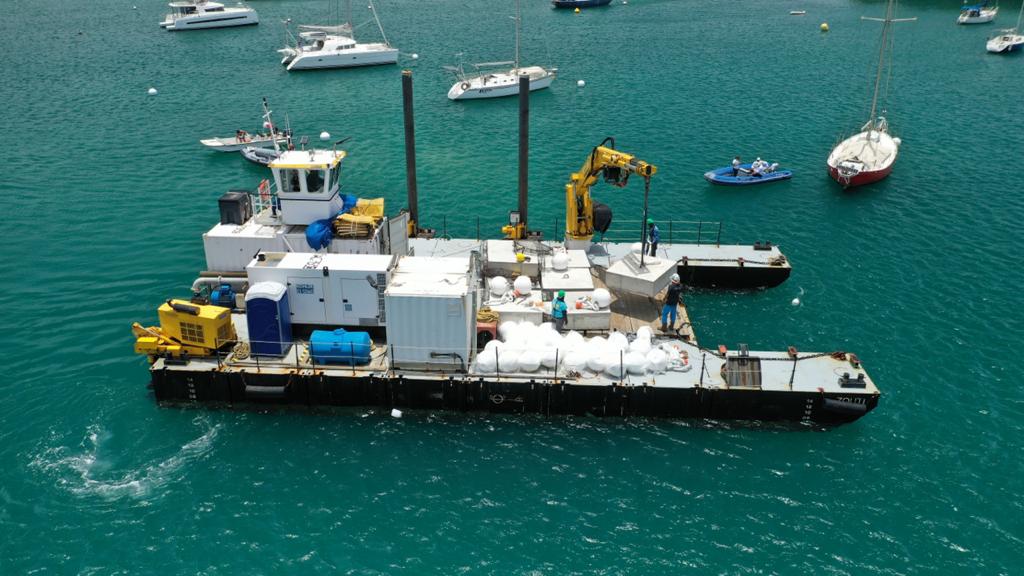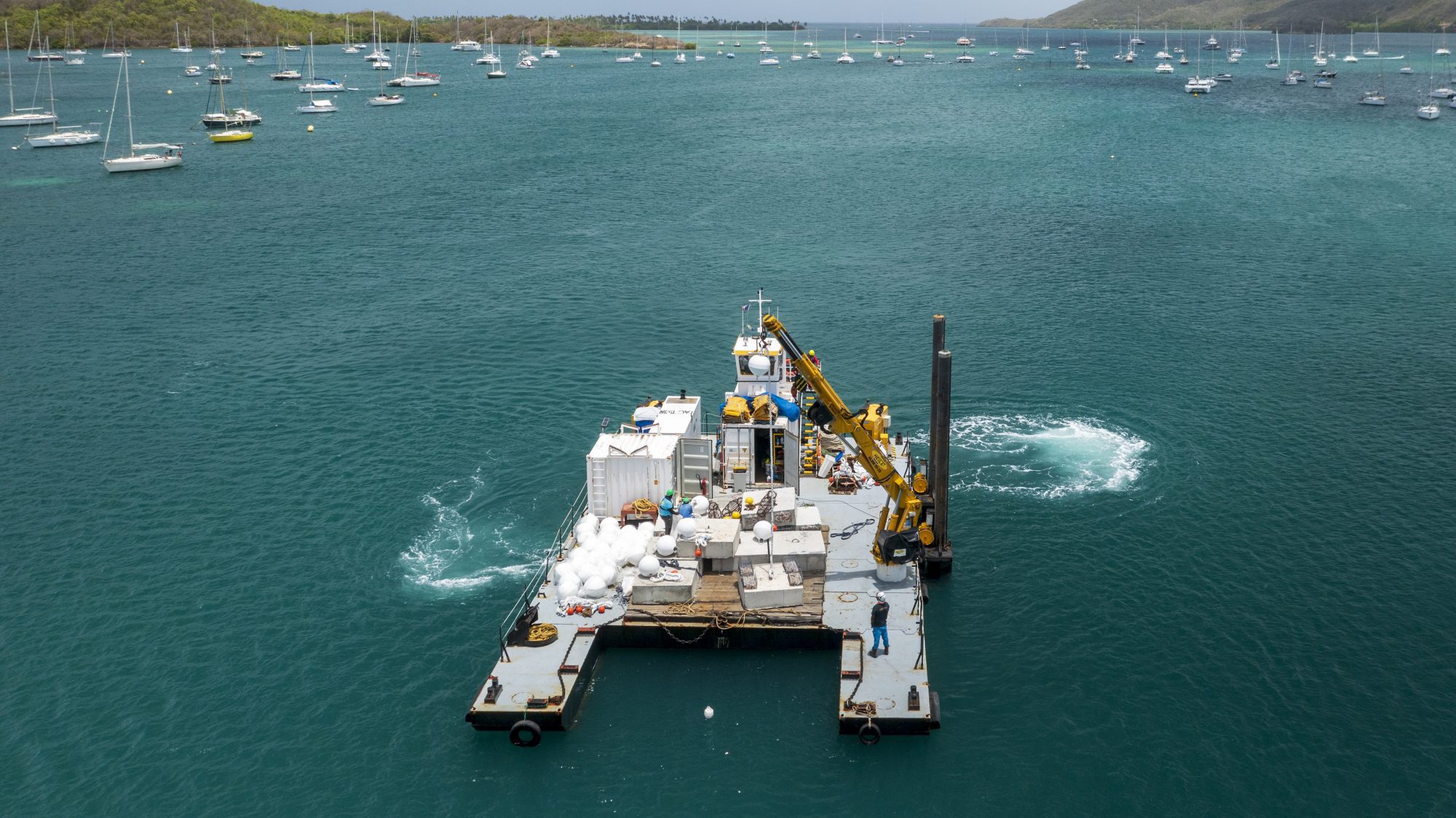 Engine
2 x azimutal and retractable Perkins 1006- 6TW
MACHINERY & EQUIPEMENT
– DOP 150 pump : 1 x (submersible dredge pump; 600m3/hour)
– Macerator pump / Sargassum collector : 1 x 70 kw
– Heila Deck crane : Hydraulic marine crane (80 tons /meter)
– Hydraulic power packs : 110kW – 250 l/min, 55 kW – 100l/min
– Spuds : 2 x 10m x 400mm (modular design with electrically driven winches) Antipollution barrage